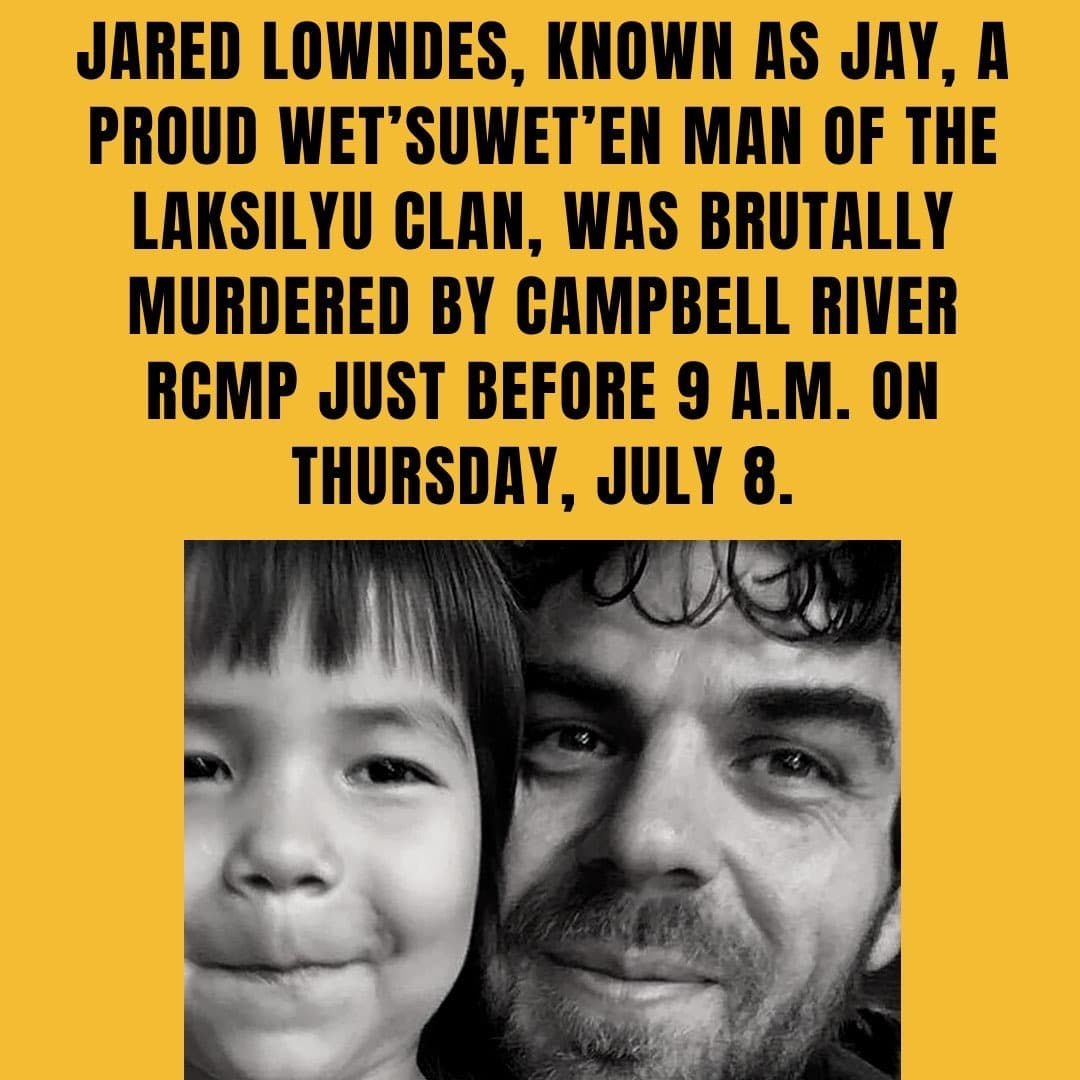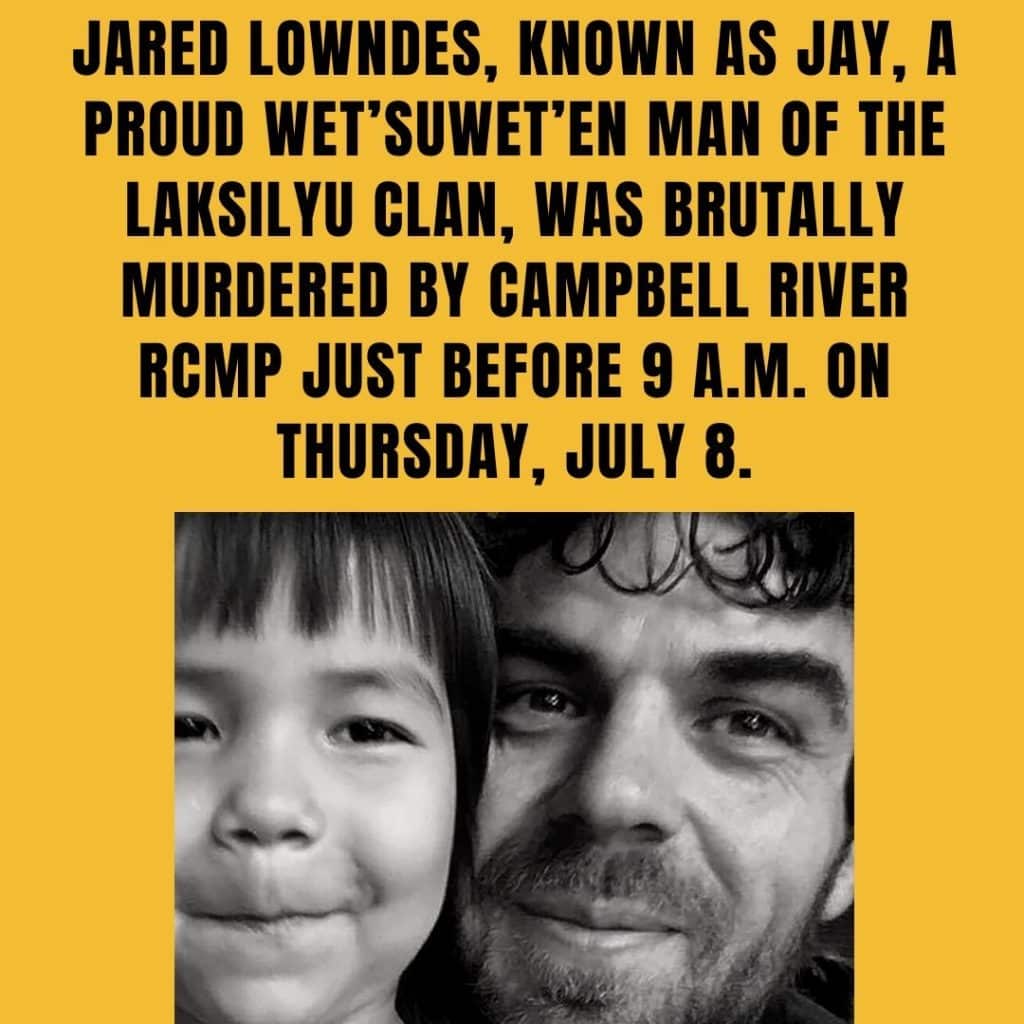 Two months ago, on July 8, 2021 Jared Lowndes (Wet'suwet'en, Laksilyu Clan) was killed in an officer-involved shooting in Campbell River BC. In the aftermath of Jared's death, the First Nations Leadership Council has called for "justice, accountability, an inquest, and a higher level of oversight." Following Mr. Lowndes' death, an investigation was set up by the Independent Investigations Office (IIO) of BC.
The investigation into Mr. Jared Lowndes' death has been open for two months without any public update regarding the appointments of an Indigenous investigator or civilian monitor, despite public calls set out by his family.
This investigation marks the fourth civilian investigation into the police shooting of an Indigenous resident of Vancouver Island in over a year. Statistics reveal the ongoing, enduring level of police violence inflicted upon Indigenous communities, and a 2020 analysis done by CTV news found that an Indigenous person in Canada is over 10 times more likely to be shot and killed by a police officer since 2017, compared to a white person.
The current status quo of police and police oversight reflects the diminished importance that these organizations place on Indigenous peoples' safety. In response, Pivot Legal Society, the Union of BC Indian Chiefs, and the BCCLA have outlined 4 recommendations that the IIO and the Attorney General must undertake to address the severe injustices outlined in our letter.