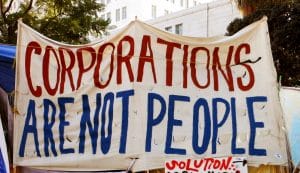 Today, the BCCLA is heading to the Supreme Court of Canada to argue in a significant appeal about corporations and the Charter. This appeal will determine whether corporations can benefit from the protection against cruel and unusual treatment or punishment set out in s. 12 of the Charter, or whether s. 12 only applies to human beings.
Section 12 of the Charter protects individuals from many types of inhuman punishment, including torture,[1] corporal punishment,[2] some mandatory minimum sentences,[3] and the mandatory imposition of the victim surcharge.[4] But only the most severe forms of punishment will violate s. 12. The punishment must be "abhorrent or intolerable to society"[5] and "so excessive as to outrage standards of decency"[6] in order to be unconstitutional.
Now, companies want to benefit from s. 12 protection. The company in this appeal argues that it has the right to rely on s. 12 and that it should not have to pay the fine it is facing for violating Quebec's Building Act[7] because this fine is far too high, and therefore cruel and unusual.
We disagree. The BCCLA will argue that there is a consensus in international human rights law that protections against cruel, inhuman, or degrading treatment or punishment only apply to human beings. Corporations can't benefit from these rights because their purpose is to protect human dignity and prevent physical or psychological suffering. We will tell the Court that extending s. 12 Charter protection to corporations would put Canada out of step with this international consensus. In our view, allowing corporations to benefit from s. 12 is inconsistent with the purpose and meaning of the right to be free from cruelty.
I'm in Ottawa with our pro bono counsel, Gib van Ert, so stay tuned for updates on our Facebook and Twitter pages!
To learn more about this case, read our media release here.
—
Notes:
[1] Kazemi Estate v. Islamic Republic of Iran, 2014 SCC 62, para. 52.
[2] R. v. Smith, [1987] 1 S.C.R. 1045 at para. 57.
[3] Ex: R. v. Lloyd, 2016 SCC 13.
[4] R. v. Boudreault, 2018 SCC 58.
[5] Boudreault at para. 45.
[6] Boudreault at para. 45.
[7] CQLR c B-1.1.