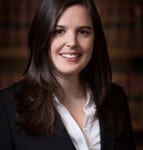 On March 11 at 7:00 pm, Simon Fraser University will be screening 35 Letters and hosting a panel discussion at the Goldcorp Centre for the Arts. 35 Letters is a moving documentary that follows Angelique Flowers, a young woman in the last phases of a terminal illness, as she struggles to find grace in an inflexible healthcare system and explores the issue of death with dignity. Michelle Flowers, the sister of Angelique Flowers, will be a part of the panel.
In attendance will be BCCLA pro bono counsel, Alison Latimer of Farris LLP. Latimer was on the legal team for the historic Carter v. Canada Supreme Court case, which resulted in the striking down of Canada's laws criminalizing physician-assisted dying.
This event is open and free to all interested participants. For more information, please visit SFU Woodward's Events.