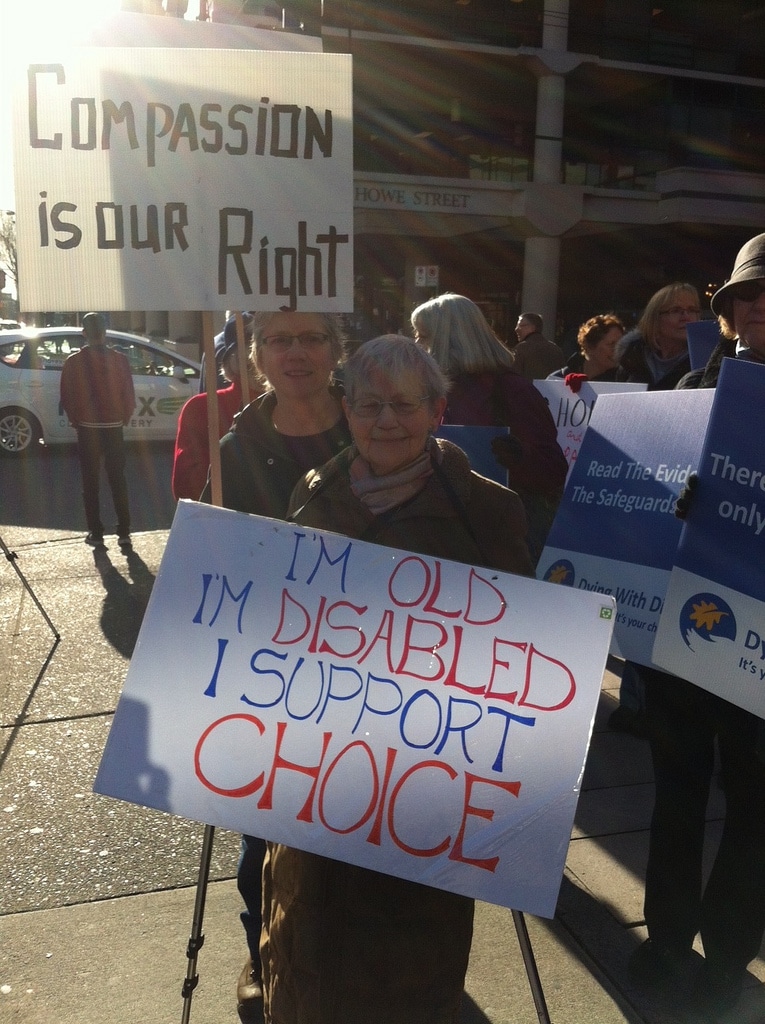 Dying with Dignity Canada will be holding 10 rallies in cities across the country on October 15 in support of the BC Civil Liberties Association's historic day in court for the Carter v. Canada case. Come and join us in honoring the countless individuals who have suffered at the end of life because our laws are outdated: Gloria Taylor, Sue Rodriguez, Dr. Donald Low, Susan Griffiths, Linda Jarrett, Nagui Marcos and Cindy Cowen to name a few. If you have pictures of loved ones that have also suffered at the end of life, bring their pictures and we will stand together.

The event in Vancouver will take place on October 15 from noon – 1pm at the  BC Court of Appeal and Supreme Court (the corner of Nelson Street and Hornby Street). The BCCLA's very own Tom Sandborn will be a featured speaker at the Vancouver rally.

If you are in Ottawa, we especially need supporters to come and join us on the steps of the Supreme Court of Canada during the lunch hour from 12:30-1:30pm. If you can join us in Ottawa, or have friends and family who can be there, please spread the word.