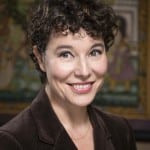 The Orwellian idea that "If you want to keep a secret, you must also hide it from yourself," rings uncomfortably true in a world of NSA spying and CSEC metadata collection. As Canadians we hold the rights to privacy and to freedom of speech in high regard but how do we negotiate those rights when we no longer own our own "secrets"? When surveillance is so ubiquitous we've lost the power to recognize when and where it begins or ends?
Join BCCLA policy director Micheal Vonn for a discussion about everything from state security to commercial marketing and the blurring boundary between public and private. The discussion, titled "Who Owns Our Secrets? Privacy, Intellectual Property and Free Speech in the Digital Age", will be held during Day 6 of the Spur Festival on April 3rd, 2014 at Appel Salon, Toronto Reference Library 789 Yonge St. and will start at 7:00 pm.The conversation will also feature  former CSIS Assistant Director Ray Boisvert, internet law pioneer Michael Geist, world-renowned surveillance scholar David Lyon and will be moderated by CBC Radio host Brent Bambury.
Admission is free. Visit the Spur Festival website to register.