Amy Kim, Donor Relations Coordinator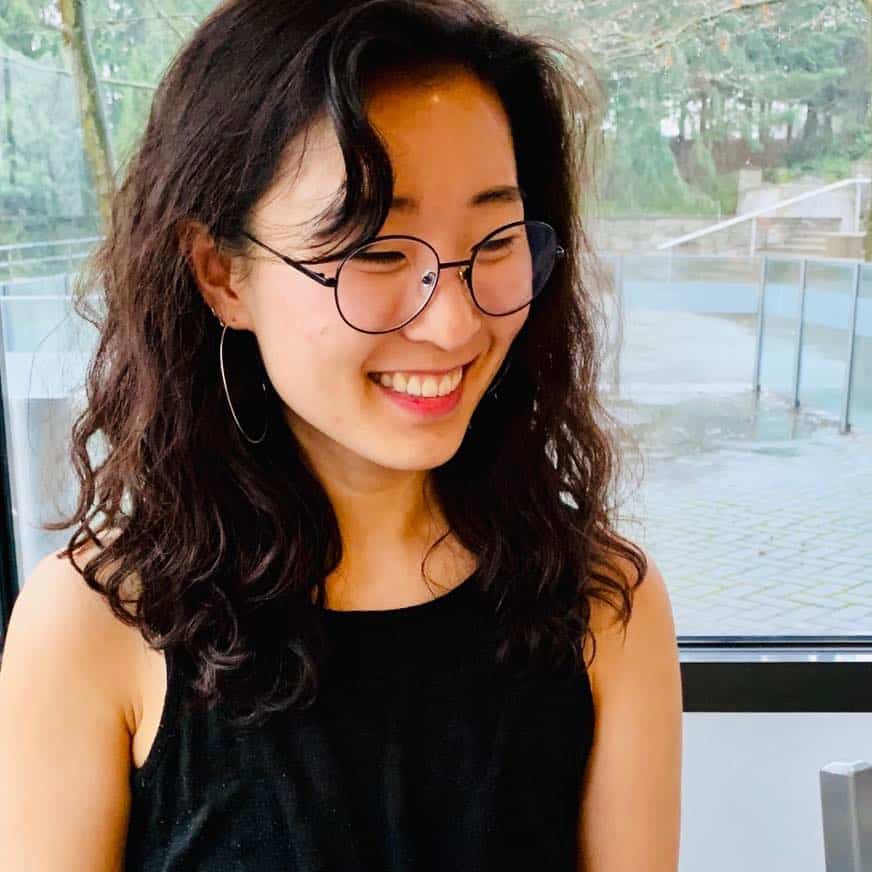 Amy joined BCCLA in 2021 after graduating with a BA in Philosophy from Simon Fraser University. Her academic interests lie between jurisprudence, legal theories, and the intersectionality of law and philosophy. Before joining BCCLA, Amy worked at PIVOT as an urban researcher that focused on urban planning and youth engagement in civic education.
As an immigrant settler from South Korea, a country with a history of colonialism, she is passionate about contributing towards a future with a decolonization approach to property law known to "Canada". She is a firm supporter of environmental ethics, and she is thankful to the Peoples of Kwikwetlem, səl̓ilwətaɁɬ təməxʷ (Tsleil-Waututh), S'ólh Téméxw (Stó:lō), Qayqayt , Stz'uminus, šxʷməθkʷəy̓əmaɁɬ təməxʷ (Musqueam), and Hul'qumi'num Treaty Group for allowing residency as an uninvited guest.
---
Darcie Dyer, Operations Manager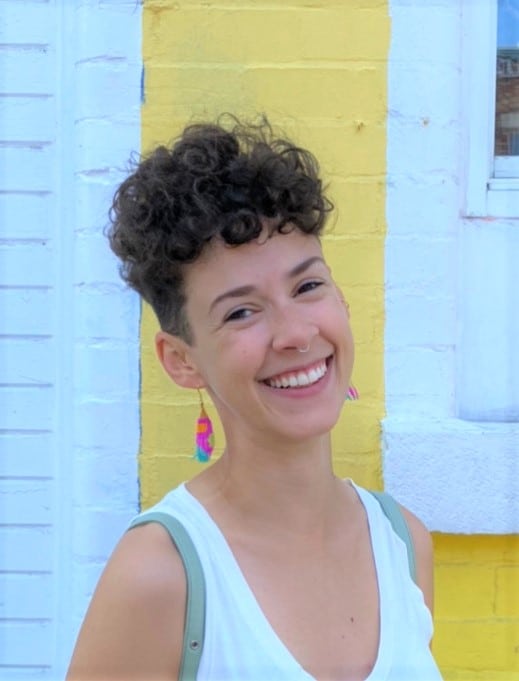 Darcie (she/her) joined the BCCLA as Operations Manager in July 2021. She is a uninvited settler on the unceded and ancestral land of the šxʷməθkʷəy̓əmaɁɬ təməxʷ (Musqueam), Sḵwx̱wú7mesh (Squamish) and Sel̓íl̓witulh (Tsleil-Waututh) people since 2016. She was born and raised on the territory of the Plains Cree, Cree, and Métis.
Prior to joining the BCCLA team, Darcie worked in the arts and cultural non-profit sector prioritizing equity, diversity, inclusion, and accessibility. She brings a diverse skill set in project management, programs, accounting, facility management, and even keeping the office plants alive. Darcie holds a Bachelor of Arts in Art and Design from the University of Alberta, and a Honours Post Graduate Diploma in Art History from the University of British Columbia. She is passionate about ceramics, cheese, and procedure manuals.
---
Leila Toledo, Director of Operations and People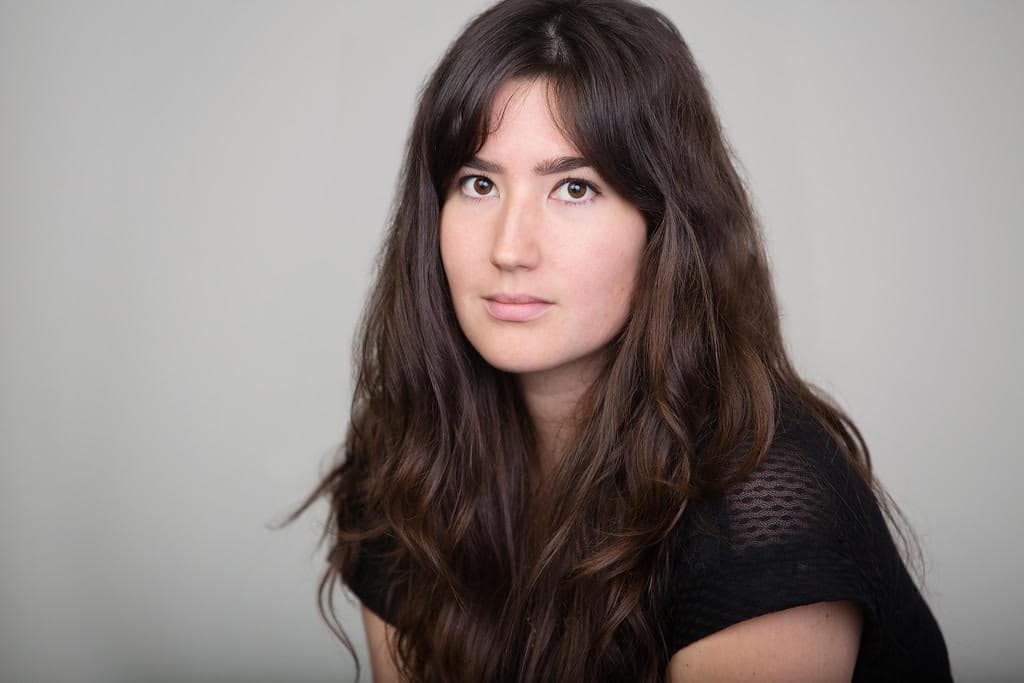 Leila joined the BCCLA in 2020. She was born and raised in Mexico before becoming a settler in unceded Coast Salish territories. Leila has over seven years of experience in the not-for-profit Arts sector. Her background ranges from administrative support for small business to large event and project management. She has worked for the Coastal Jazz and Blues Society, the Vancouver Queer Film Festival, and the PuSh International Performing Arts Festival, where she served the human resources and financial operations with a lens in accessibility, inclusion, and system development. She is an avid reader of fiction and gender theory and is passionate about her involvement in social change.
Leila holds a Bachelor's Degree in Philosophy from the University of British Columbia.
---
Mara Selanders, Policy Staff Counsel (Community)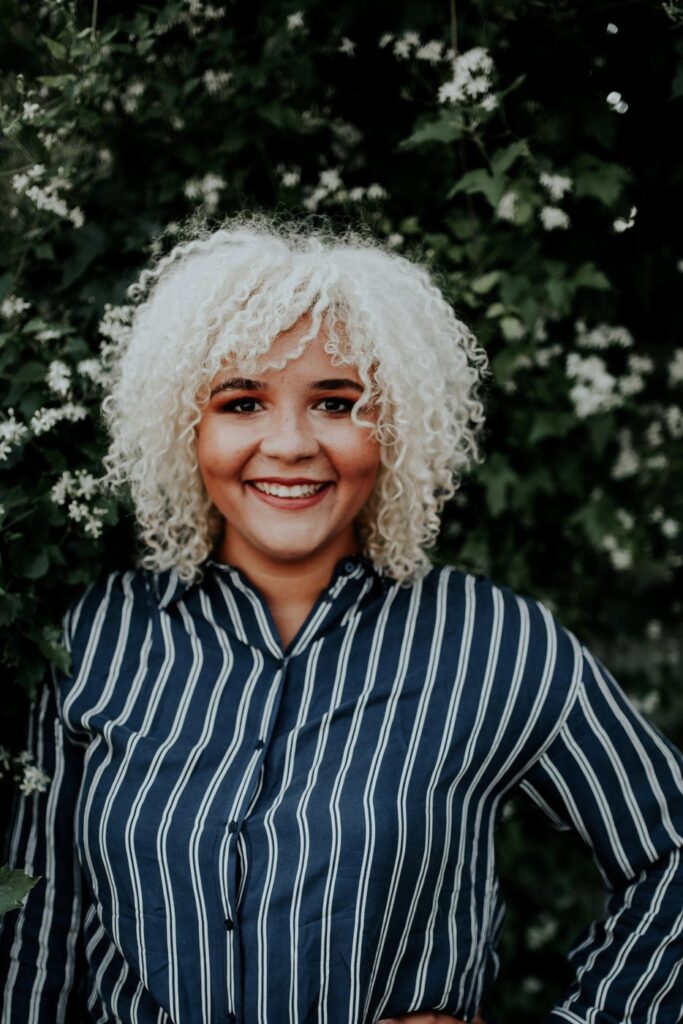 Mara Selanders (she/her) is a mixed-race Guyanese lawyer who was born and raised in Saskatchewan in Treaty 6 territory, which encompasses the ancestral lands of the Cree, Dene, Blackfoot, Saulteaux, Dakota, Nakota, and the homeland of the Métis nation. She completed her undergraduate degree in English literature at the University of Saskatchewan before moving to Ottawa to complete a Master of Journalism at Carleton University. After volunteering for a year in Sri Lanka, she moved to Vancouver to attend law school at the University of British Columbia. Mara is committed to community organizing and justice for racialized and oppressed people, and believes law can be a tool of empowerment and liberation.
Mara fills any free time she gets with yoga, cooking, watching basketball, and chasing after her dog, Bodie.
---
Meghan McDermott, Policy Director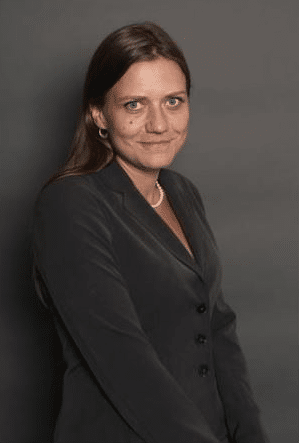 Meghan McDermott joined the BCCLA as staff counsel in March of 2017. With a B.A. in philosophy from Concordia University, her compassion and curiosity drove her to study law at the University of Victoria so that she could collaborate with others to pursue law reform in the interest of enhancing social justice. She has an LL.M. from the University of Edinburgh where her studies focused on whether parties to the United Nations Framework Convention on Climate Change have a responsibility to share the benefits of their forestry-related activities with local and Indigenous communities. Prior to joining the BCCLA she worked for many years as an advisor with the government of British Columbia, developing environmental and health policy and legislation. She has also provided legal services for the government of Ontario and interned as a legal analyst with the Dullah Omar Institute for Constitutional Law, Governance and Human Rights in South Africa.
When she isn't working, Meghan can usually be found gardening or exploring the city with her dogs. She loves current affairs, arts and culture and volunteers as an executive with the board of Island Mountain Arts, a unique gallery and school of the arts in the Cariboo.
---
Owen Cameron, Communications and Outreach Manager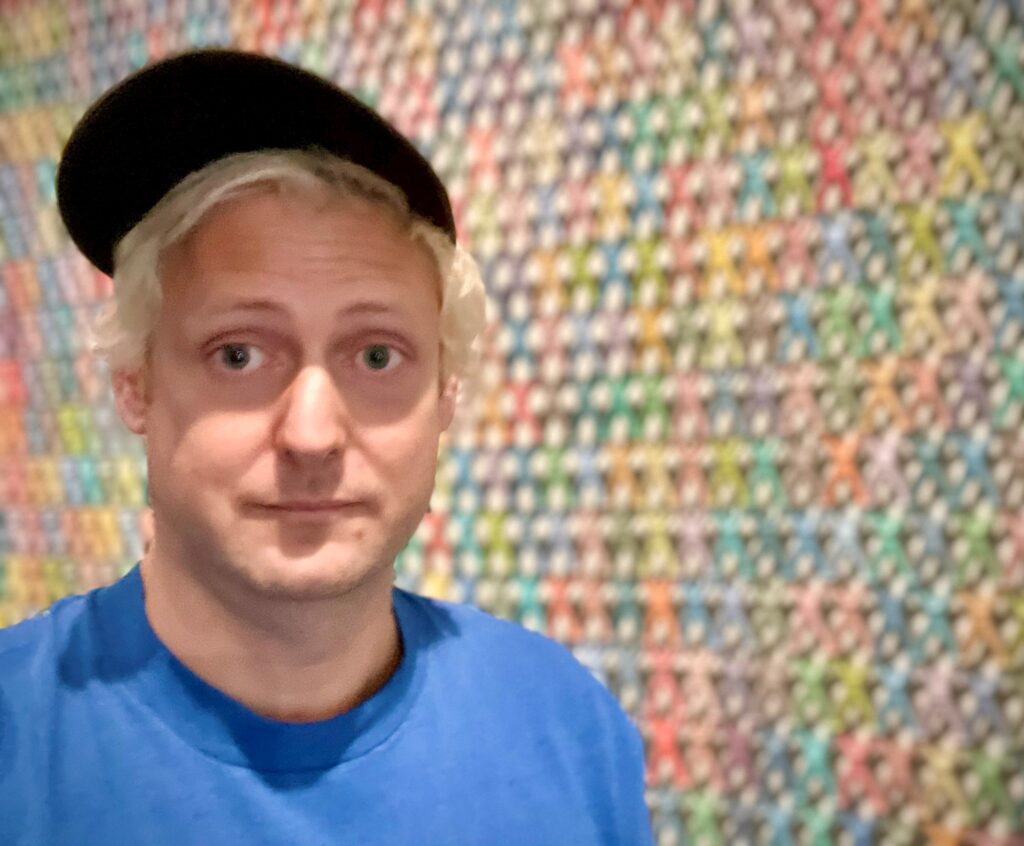 Owen is a settler raised and living on the stolen and unceded territories of the Skwxwú7mesh (Squamish), Səl̓ílwətaɬ (Tsleil-Waututh), and xʷməθkwəy̓əm (Musqueam) peoples.
Owen has worked as a Communications and Public Relations professional in the arts field for two decades and joined the BCCLA in February 2022.Owen's work has included promoting films and documentaries about progressive change as the Communications lead at Spoke PR, Publicist & Mentor for the Crazy8s Films Society, Senior Publicist for the Vancouver International Film Festival, and Publicity and Promotions Manager at Alliance Films.
Owen has worked on events, festivals, conferences, and campaigns in Toronto, New York, Halifax, Banff, and Victoria, but thinks most fondly of their time as the seasonal Communications Manager for the Powell Street Festival Society from 2014 – 2019, where they promoted their annual festival located in the historic Peueru Gai area in Vancouver's Downtown Eastside neighbourhood.
More recently, Owen was a shop steward for the BC General Employees' Union while working for the BC Liquor and Cannabis Distribution Board's largest retail worksite where they supported and campaigned for workers being treated unfairly.
Owen has been an advocate for social justice from a young age and is inspired most by the educators, writers, musicians, artists, and activists in their life. In their spare time, Owen may be found wandering the streets on the East Side of so-called Vancouver with their dog Dougie from PB & Chi Rescue Society, doing their best not to spill their coffee or drop some fresh-cut flowers that looked nice that day
---
Stephen Chin, Staff Counsel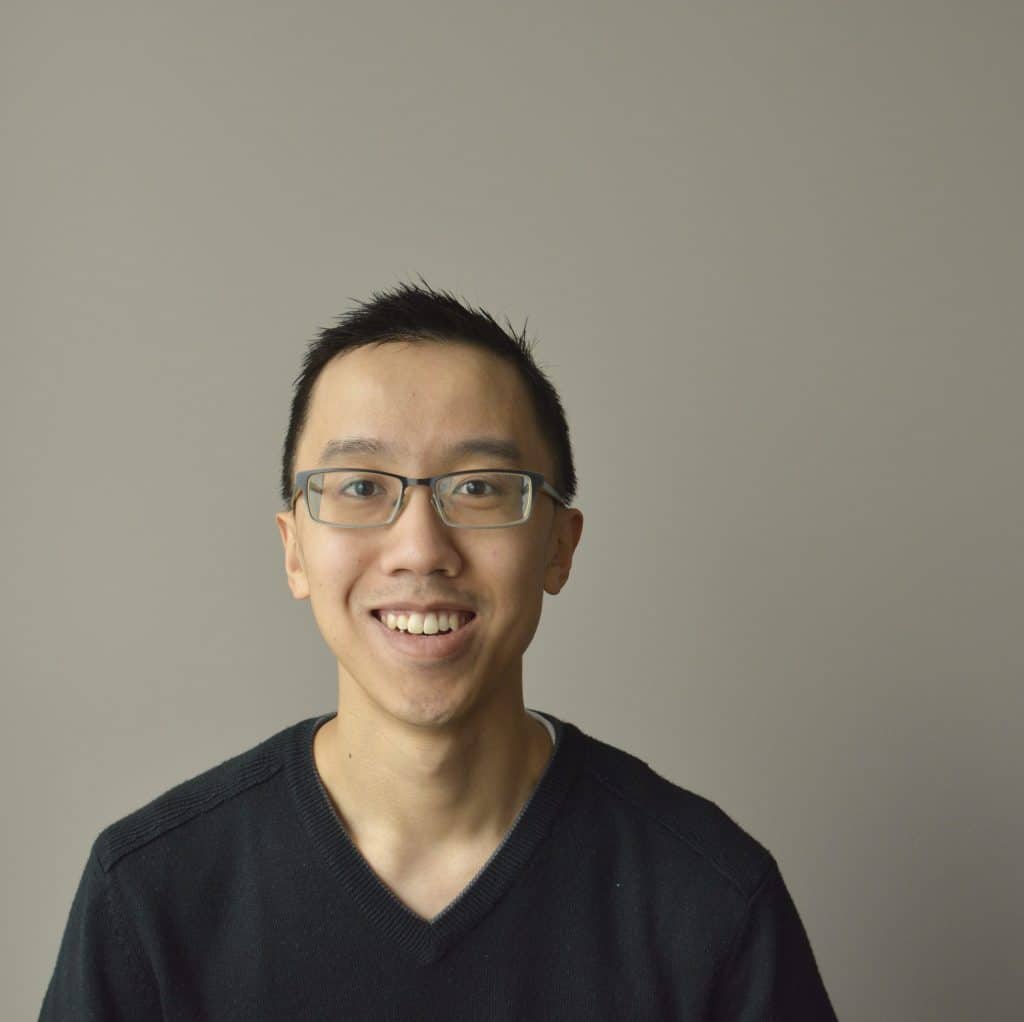 Stephen Chin joined the BCCLA team as an articling student in October2020. He has received degrees in science, commerce, and law from the University of Alberta. He credits his interdisciplinary education for affording him the opportunity to navigate the complex dimensions of leadership at the Peter Lougheed Leadership College, and for stoking his interest in climate change litigation at the National University of Singapore. Informed by his prior experiences at a small governmental commission and a university ombuds office, Stephen is attentive to the space where fairness, privacy, and institutional policies intersect and collide with community interests. He remains endlessly fascinated with emergent technologies, and is always on the lookout for surprising and thoughtful podcast episodes.
---
Veronica Martisius, Policy Staff Counsel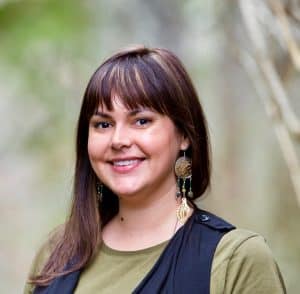 Veronica joined the BCCLA team in September 2019, after completing her JD at the University of Victoria. She was born and raised in Brantford, ON. Veronica comes from a strong line of Kanyen'kehá:ka (Mohawk) women and is a member of the Six Nations of the Grand River. Not a day goes by that she does not reflect and give thanks for the immense privilege and responsibility to live as an uninvited visitor on the unceded homelands of the xʷməθkʷəy̓əm, Skwxwú7mesh & səlil̓wətaʔɬ.
At UVic, Veronica was an active member of the Indigenous Law Students Association (ILSA), a co-op student at the Indigenous Law Research Unit (ILRU), and a participant in ĆELÁṈENEȽ: A Field Course in the Re-emergence of W̱SÁNEĆ Law. Veronica also received three peer nominated awards for her efforts to foster good relations and strengthen connections to community beyond the Faculty of Law.
Prior to law school, Veronica completed a MA from the Department of Criminology and Criminal Justice Policy at the University of Guelph. During the course of her graduate studies, she researched the over-incarceration of Indigenous peoples in Canada, the effect of s. 718.2(e) of the Criminal Code, and the advent of specialized courts, specifically, Gladue and Indigenous courts. Veronica also worked for a number of years as a victims' rights support worker with Victim Services of Brant and the Ministry of the Attorney General, Victim Witness Assistance Program. She also worked as a criminal courtroom clerk.
---
Vibert Jack, Litigation Director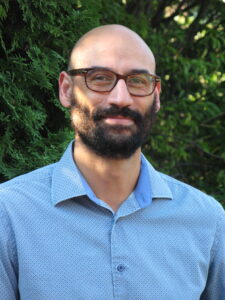 Vibert Jack joined the BCCLA as Litigation Director in 2022. He completed an undergraduate degree in engineering at the University of British Columbia and following that worked briefly in the mining industry. Vibert decided to change paths in order to find a career that better aligned with his core values. He returned to UBC, this time to study law. Following that, he articled at a boutique criminal and administrative law firm. Vibert then joined Prisoners' Legal Services, where he worked tirelessly to defend the civil liberties and human rights of incarcerated people, who are among the most marginalized and vulnerable populations in our Country. Vibert is committed to confronting injustice at every opportunity.
Outside of work Vibert enjoys playing soccer, football, and an especially lively game of chess.
---
Zoe Nygra, Outreach and Communications Coordinator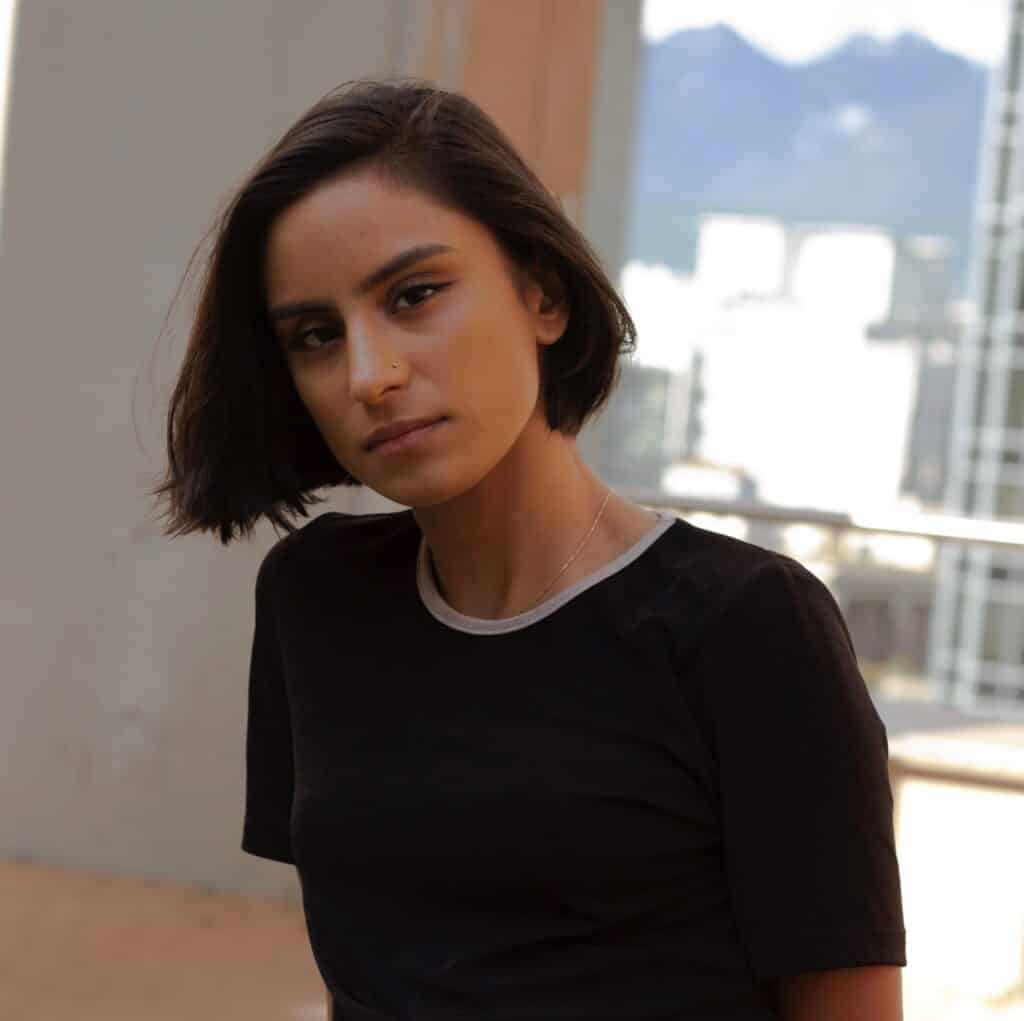 Zoe (she/they) is a settler raised and currently living on the stolen lands of the xʷməθkʷəy̓əm (Musqueam), Skwxwú7mesh (Squamish), S'ólh Téméxw (Stó:lō), Kwikwetlem, and səl̓ílwətaʔɬ (Tsleil-Waututh) peoples. Zoe works hard to undo many of the colonial understandings she has internalized while living in a colonial state. This drives their desire to understand the power of narrative and its intersections with power and oppression, particularly within the legal field. Zoe appreciates all the support she has received in her community that brought her along in her social understanding. Zoe received their BA from the University of British Columbia in History and Philosophy. In her spare time Zoe loves to garden and take long walks.