Bríd McKeown, Director of Engagement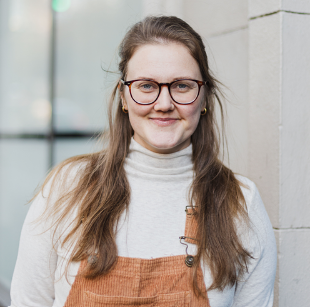 Bríd (she/her) is originally from Ireland and has been an uninvited settler on the unceded and ancestral land of the šxʷməθkʷəy̓əmaɁɬ təməxʷ (Musqueam), Sḵwx̱wú7mesh (Squamish) and Sel̓íl̓witulh (Tsleil-Waututh) people since January 2021.
Prior to joining BCCLA in January 2023, Bríd worked within the immigration and employment rights sector. Most recently, in organizational development and financial management and previously organising with migrant workers in the agri-food & domestic care sectors, working collectively to platform worker voices in community, policy & governance spaces, and enabling workers to speak out about exploitative conditions and access their rights. She has also worked to challenge conditions in immigration detention and volunteered with befriending services for peopled detained.
Alongside this, Bríd has worked with organizations across the non-profit sector, supporting them to develop the strategic planning, engagement models, and infrastructure needed to grow their fundraising and financial sustainability. She is passionate about funding accountability and transparency, and works to ensure that communities and organizations can access and use funds to have the biggest impact possible.
Growing up in Belfast in a civil conflict rooted in discrimination, violation of civil liberties, and colonization, Bríd is dedicated to working in solidarity with marginalized and oppressed communities to work as powerfully as possible to advance justice, equality, and freedom.
Bríd has an MA in Conflict, Governance and International Development. She has experience in web development and CRM administration, and speaks Spanish, French and a small amount of Arabic. Brid is also a professional basketmaker, making baskets using traditional Irish techniques with willow.
---
Darcie Dyer, Operations Manager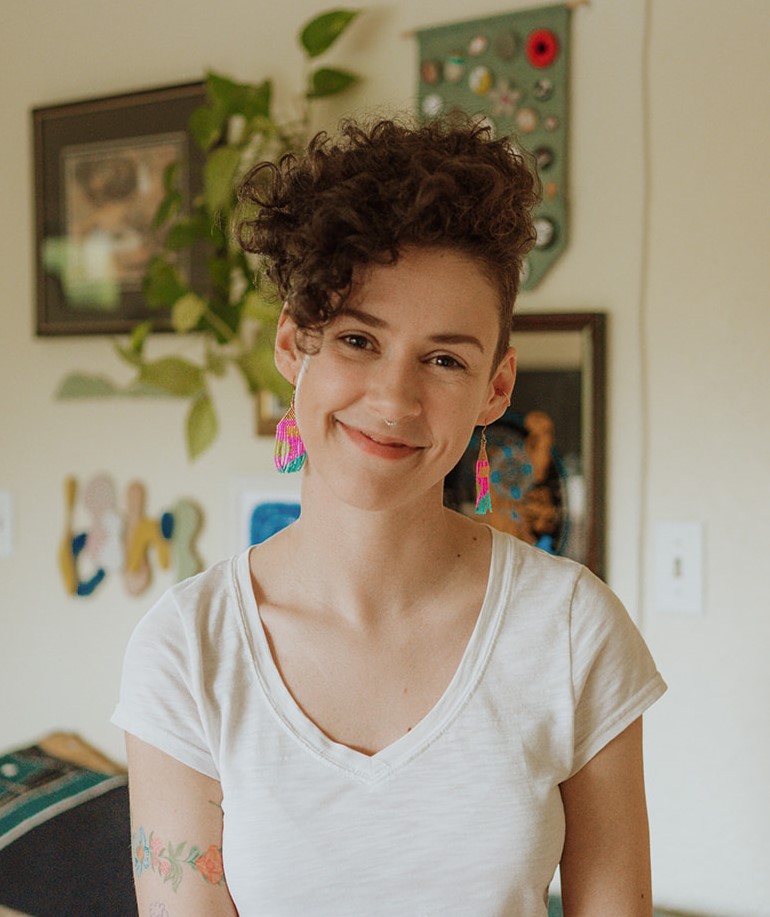 Darcie (she/they) joined the BCCLA as Operations Manager in July 2021. She is an uninvited settler on the stolen lands of the šxʷməθkʷəy̓əmaɁɬ təməxʷ, Sḵwx̱wú7mesh, and Sel̓íl̓witulh people since 2016. Darcie was born and raised on the territory of the Plains Cree, Cree, and Métis in Treaty 6.
Prior to joining the BCCLA team, Darcie worked in the arts and cultural non-profit sector, particularly in museums and galleries. With a diverse skill set in finance, human resources, governance, project and office management, Darcie utilizes a social justice lens in all aspects of operations. They are passionate about updating systems, reducing costs, and the office plants.
Darcie is currently completing her MA in Museum Studies at the University of Leicester; her research focuses on how working conditions and staff wellbeing affect their socially engaged practices in museums. Darcie additionally holds a Bachelor of Arts in Art and Design from the University of Alberta, and an Honours Post Graduate Diploma in Art History from the University of British Columbia.
---
Ga Grant, Litigation Staff Counsel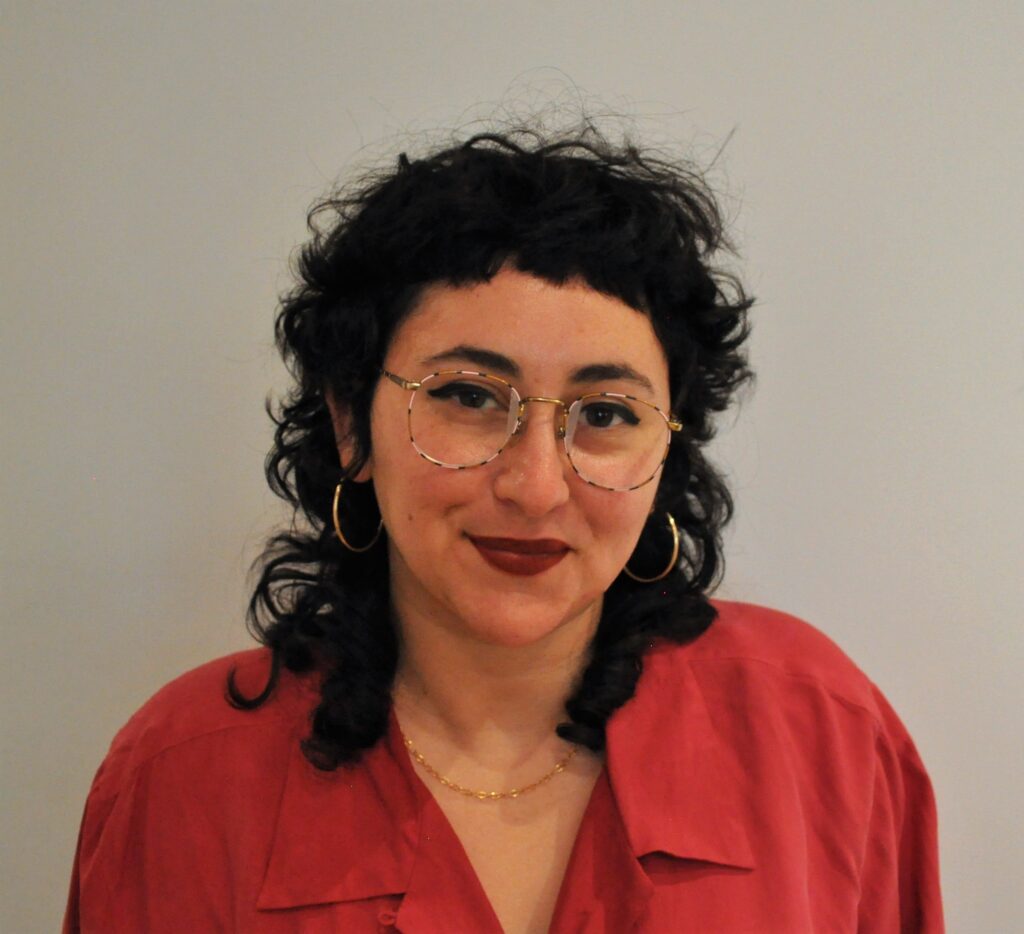 Ga (she/her) joined the BCCLA as Staff Litigation Counsel in 2022. Ga brings four years experience in legal practice serving First Nations with a focus on Indigenous rights, litigation, and specific claims. Previously, Ga clerked with the BC Supreme Court, assisted with legal aid work on Gitxsan and Wet'suwet'en territories, and summered with government and a boutique litigation firm, among other community justice work. Ga holds her Juris Doctor from the University of Victoria following her Bachelor of Music from the University of Ottawa.
Ga was called to law to find creative and strategic use of the colonial legal system as a tool for justice, practiced alongside a lens of decolonial engagement. Ga is a settler of immigrant Lebanese and Jewish-American descent. She grew up on the traditional territories of the Haudenosaunee and Anishinaabe peoples and for the past decade has lived between the territories of Skwxwú7mesh (Squamish), Səl̓ílwətaɬ (Tsleil-Waututh), xʷməθkwəy̓əm (Musqueam), lək̓ʷəŋən (Songhees and Esquimalt), and W̱SÁNEĆ (Saanich) peoples.
Ga is also a musician and singer-songwriter; she can often be found writing new ditties and hanging out with her cat.
---
Joanne Macri, Executive Director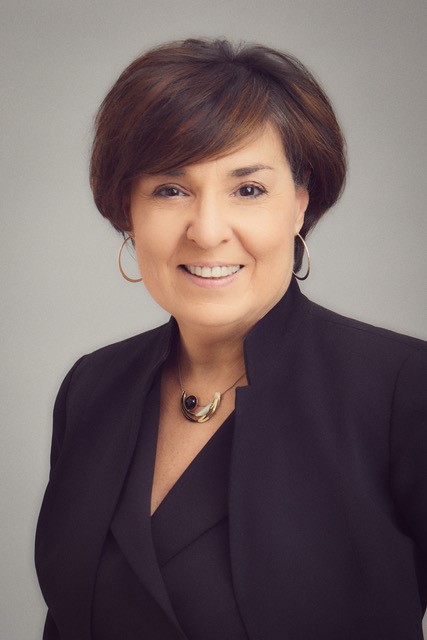 Joanne Macri (she/her) has dedicated her career to defending and protecting the human rights and civil liberties of those whose become enmeshed within the immigration, criminal justice, or civil court system. Prior to joining BCCLA, Joanne served International Centre for Criminal Law Reform and Criminal Justice Policy (ICCLR) in Vancouver, where she engaged in promoting democracy, human rights, and good governance in criminal law and the administration of criminal justice – domestically, regionally and globally. Joanne was the Statewide Chief Implementation Attorney and Regional Initiatives Director of the New York State Office of Indigent Legal Services (ILS) where she was responsible for overseeing and improving the overall quality of mandated criminal defence legal services and for developing the first state-funded network of Regional Immigration Assistance Centers (RIACs) designed to support those who are in need of quality legal representation in criminal, family and immigration matters across New York State. Ms. Macri was also honoured to serve as a member of the NYS Advisory Council on Immigration Issues in Family Court.
Joanne also served as the director of the Criminal Defense Immigration Project (CDIP) and the Immigrant Defense Project of the New York State Defenders Association (NYSDA), where she provided immigration support to criminal and family law attorneys across New York State and conducted numerous continuing legal education trainings on the immigration consequences of New York criminal convictions and family court dispositions. She was also an adjunct professor at Sage College and the State of New York University at Buffalo Law School, where she has taught courses on prisoners' rights law, U.S. immigration law, immigration law practice and criminal/immigration law for several years.
Ms. Macri has been recognized by many organizations, including the New York State Bar Association (NYSBA) Criminal Justice Section for her Outstanding Contribution to Criminal Law Education, the NYSBA Committee to Ensure Mandated Quality Representation and Prisoners' Legal Services of New York, for her commitment to supporting marginalized communities. Most recently, Ms. Macri was honoured by the New York State Defenders Association as the first woman attorney recipient of the Wilfred R. O'Connor award for her commitment to client-centred representation. Joanne is a
graduate of the University of Ottawa and the Albany Law School, from which she
received the Unsung Hero Award, and hails from Niagara Falls, Ontario.
When not working, Joanne is grateful for spending precious moments with her nephew Patrick and her family, as well as sneaking in a game of billiards or engaging in community theater, whenever possible.
---
Leila Toledo, Director of Operations and People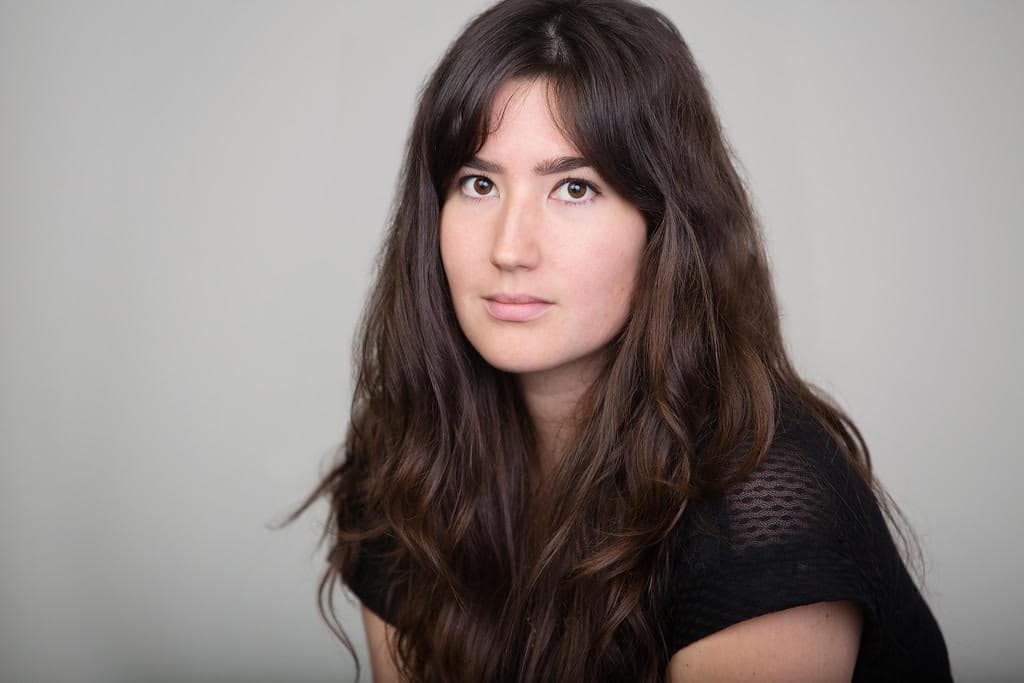 Leila joined the BCCLA in 2020. She was born and raised in Mexico before becoming a settler in unceded Coast Salish territories. Leila has over seven years of experience in the not-for-profit Arts sector. Her background ranges from administrative support for small business to large event and project management. She has worked for the Coastal Jazz and Blues Society, the Vancouver Queer Film Festival, and the PuSh International Performing Arts Festival, where she served the human resources and financial operations with a lens in accessibility, inclusion, and system development. She is an avid reader of fiction and gender theory and is passionate about her involvement in social change.
Leila holds a Bachelor's Degree in Philosophy from the University of British Columbia.
---
Mara Selanders, Policy Staff Counsel (Community)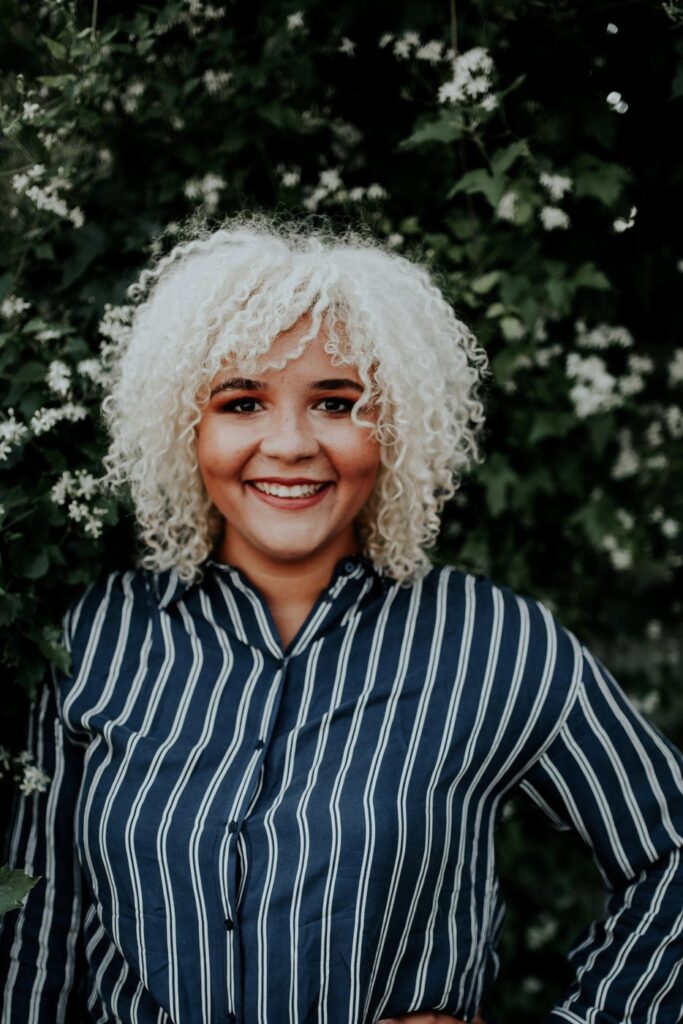 Mara Selanders (she/her) is a mixed-race Guyanese lawyer who was born and raised in Saskatchewan in Treaty 6 territory, which encompasses the ancestral lands of the Cree, Dene, Blackfoot, Saulteaux, Dakota, Nakota, and the homeland of the Métis nation. She completed her undergraduate degree in English literature at the University of Saskatchewan before moving to Ottawa to complete a Master of Journalism at Carleton University. After volunteering for a year in Sri Lanka, she moved to Vancouver to attend law school at the University of British Columbia. Mara is committed to community organizing and justice for racialized and oppressed people, and believes law can be a tool of empowerment and liberation.
Mara fills any free time she gets with yoga, cooking, watching basketball, and chasing after her dog, Bodie.
---
Meghan McDermott, Policy Director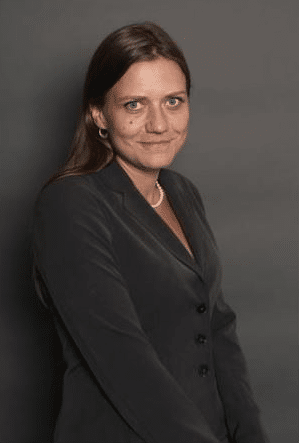 Meghan McDermott joined the BCCLA as staff counsel in March of 2017. With a B.A. in philosophy from Concordia University, her compassion and curiosity drove her to study law at the University of Victoria so that she could collaborate with others to pursue law reform in the interest of enhancing social justice. She has an LL.M. from the University of Edinburgh where her studies focused on whether parties to the United Nations Framework Convention on Climate Change have a responsibility to share the benefits of their forestry-related activities with local and Indigenous communities. Prior to joining the BCCLA she worked for many years as an advisor with the government of British Columbia, developing environmental and health policy and legislation. She has also provided legal services for the government of Ontario and interned as a legal analyst with the Dullah Omar Institute for Constitutional Law, Governance and Human Rights in South Africa.
When she isn't working, Meghan can usually be found gardening or exploring the city with her dogs. She loves current affairs, arts and culture and volunteers as an executive with the board of Island Mountain Arts, a unique gallery and school of the arts in the Cariboo.
---
Niki Bains, Policy Staff Counsel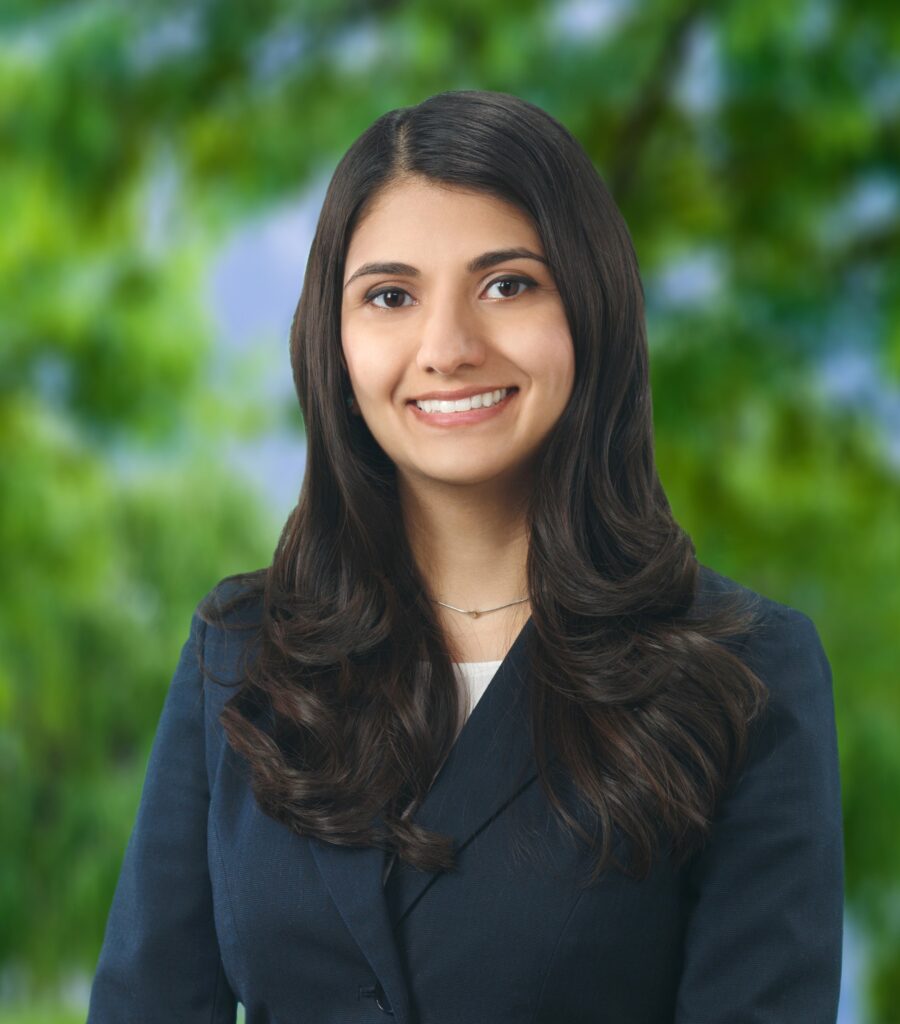 Niki Bains (she/her) is settler lawyer who was born and raised on Treaty 6 territory. She completed her undergrad at the University of Alberta in political science and obtained her law degree from the University of Victoria. After completing a clerkship at the Provincial Court of Alberta, she was called to the bar in 2019. Niki seeks to integrate an anti-racist and anti-colonial framework in her legal work. She is involved in anti-racism education initiatives for the legal community, including developing resources and presenting workshops, and she co-teaches Critical Perspectives on Race and the Law, an upper year jurisprudence course at the University of Alberta Faculty of Law. Alongside her work with BCCLA, Niki practices primarily in the areas of Aboriginal and constitutional law, serving Indigenous Nations.
---
Owen R Cameron, Interim Communications & Outreach Director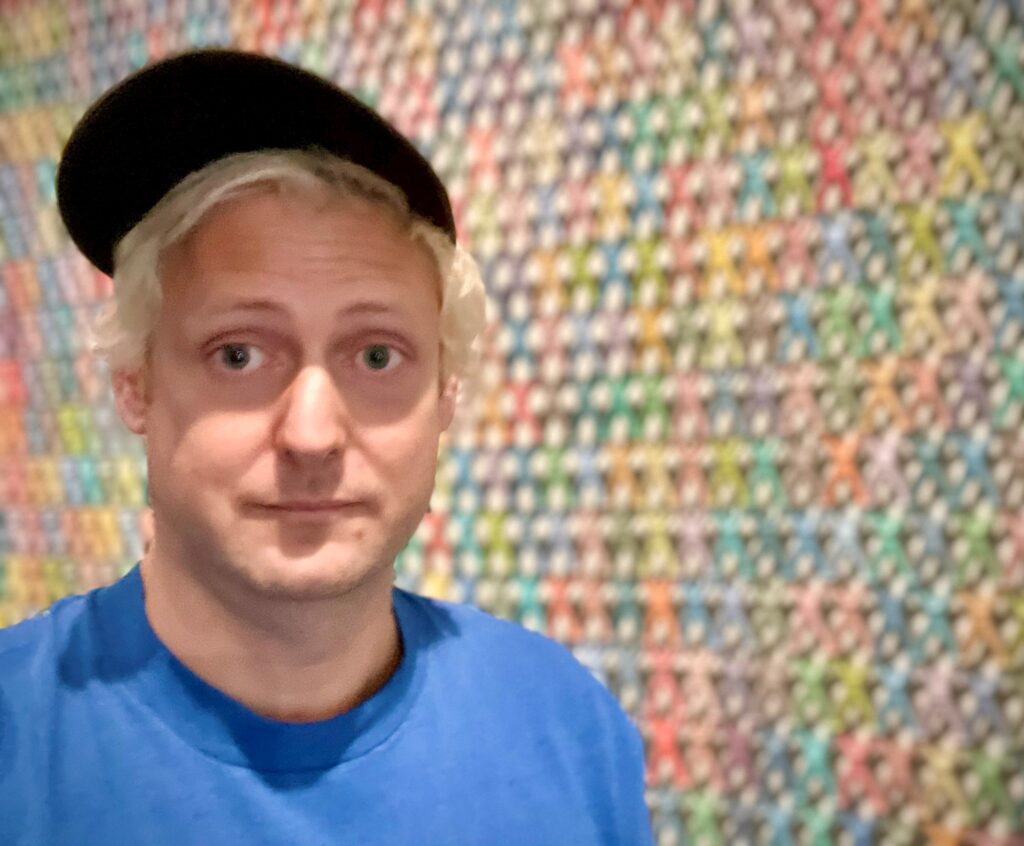 Owen (he/they) is a settler raised and living on the stolen and unceded territories of the Skwxwú7mesh (Squamish), Səl̓ílwətaɬ (Tsleil-Waututh), and xʷməθkwəy̓əm (Musqueam) peoples.
Owen worked in Communications and Public Relations in the arts field before joining the BCCLA in February 2022. Owen has worked as the Communications lead at Spoke PR, Publicist for the Crazy8s Films Society, Senior Publicist for the Vancouver International Film Festival, and Publicity and Promotions Manager at Alliance Atlantis, Alliance Films, and Odeon Films. Owen has run events, festivals, conferences, and campaigns in Toronto, New York, Halifax, and Victoria and was the seasonal Communications Manager for the Powell Street Festival Society from 2014 – 2019, where they promoted their annual festival located in the historic Peueru Gai area in the Downtown Eastside.
More recently, Owen was a shop steward for the BC General Employees' Union while working for the BC Liquor Distribution Board's largest retail worksite, where he supported and campaigned for workers being treated unfairly.
In their spare time, Owen may be found wandering the streets on the East Side of so-called Vancouver with their dog Dougie from PB & Chi Rescue Society, doing their best not to spill their coffee or drop some fresh-cut flowers that looked nice that day.
---
Safiyya Ahmad, Articling Student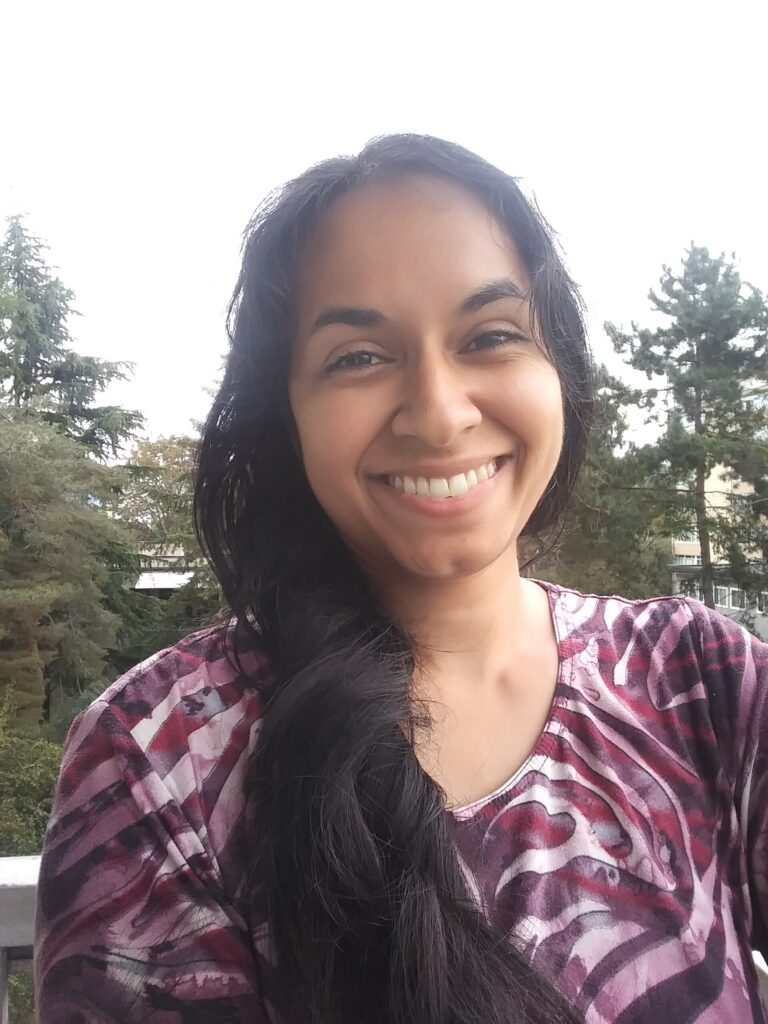 Safiyya (she/her) is joining BCCLA in October, 2022 as an articling student. Safiyya grew up in Hamilton, Ontario, on unceded lands of the Erie, Neutral, Huron-Wendat, Haudenosaunee, and Mississauga peoples. She attended McMaster University for her B.A.Sc. and M.A. degrees. She then finished her law school education at the University of Ottawa, in spite of miserably cold winters and a global pandemic.
Throughout her education, Safiyya developed a special interest in interdisciplinary studies, criminal and constitutional law, and social justice, which she combined in a thesis project on vigilantism. She interned at the immigration branch of the Community Legal Services of Ottawa, and at the education branch of the University of Ottawa Community Legal Clinic. She also presented at academic conferences such as PIPR and OLPP. Safiyya is an avid reader, amateur artist, philosophy student, and she is demonstrably not a poet.
---
Veronica Martisius, Litigation Staff Counsel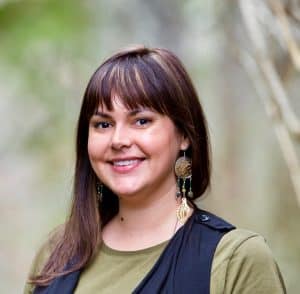 Veronica (she/her) joined the BCCLA in 2019. Veronica was born and raised in Brantford, ON. She comes from a strong line of Kanyen'keha:ka (Mohawk) women and is a member of the Six Nations of the Grand River. She is also of Lithuania, German, and British ancestry. Prior to becoming a lawyer, she spent almost a decade working on the frontlines as a victims' rights advocate, court support worker, and courtroom clerk. She also served as a member of the Board of Directors overseeing Brantford's Food Bank.
Veronica holds a Juris Doctor from the University of Victoria. During law school, she was the co-chair of the Indigenous Law Students Association, completed a co-op term with the Indigenous Law Research Unit, participated in ĆELÁṈENEȽ: A Field Course in the Re-emergence of W̱SÁNEĆ Law, and summered with the Crown Attorney's Office and Legal Aid Ontario.
Veronica also holds a Master of Arts from the University of Guelph, and a Bachelor of Arts from Wilfrid Laurier University. Building on her BA, Veronica wanted to cultivate a better understanding of what she observed working within Canada's criminal legal system. She focused her research on over-incarceration of Indigenous peoples, the effect of s. 718.2(e) of the Criminal Code, and the advent of specialized courts, specifically, Gladue and Indigenous courts. Veronica was able to apply this knowledge and her experience as a frontline worker in co-developing curriculum for Laurier's Gladue Principles Program.
Veronica is passionate about protecting human rights, advancing human responsibility, and approaching her work with a good mind. She is particularly interested in challenging colonial ideology as it pertains to law and justice and to create space for Indigenous ways of knowing and being. In her spare time, Veronica enjoys being in the forest or by water, outlets for creative expression, karaoke, and spending cherished time with her family and friends.
---
Vibert Jack, Litigation Director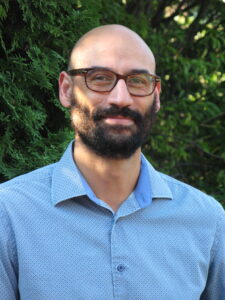 Vibert Jack joined the BCCLA as Litigation Director in 2022. He completed an undergraduate degree in engineering at the University of British Columbia and following that worked briefly in the mining industry. Vibert decided to change paths in order to find a career that better aligned with his core values. He returned to UBC, this time to study law. Following that, he articled at a boutique criminal and administrative law firm. Vibert then joined Prisoners' Legal Services, where he worked tirelessly to defend the civil liberties and human rights of incarcerated people, who are among the most marginalized and vulnerable populations in our Country. Vibert is committed to confronting injustice at every opportunity.
Outside of work Vibert enjoys playing soccer, football, and an especially lively game of chess.
---
Zoe Nygra, Outreach and Communications Coordinator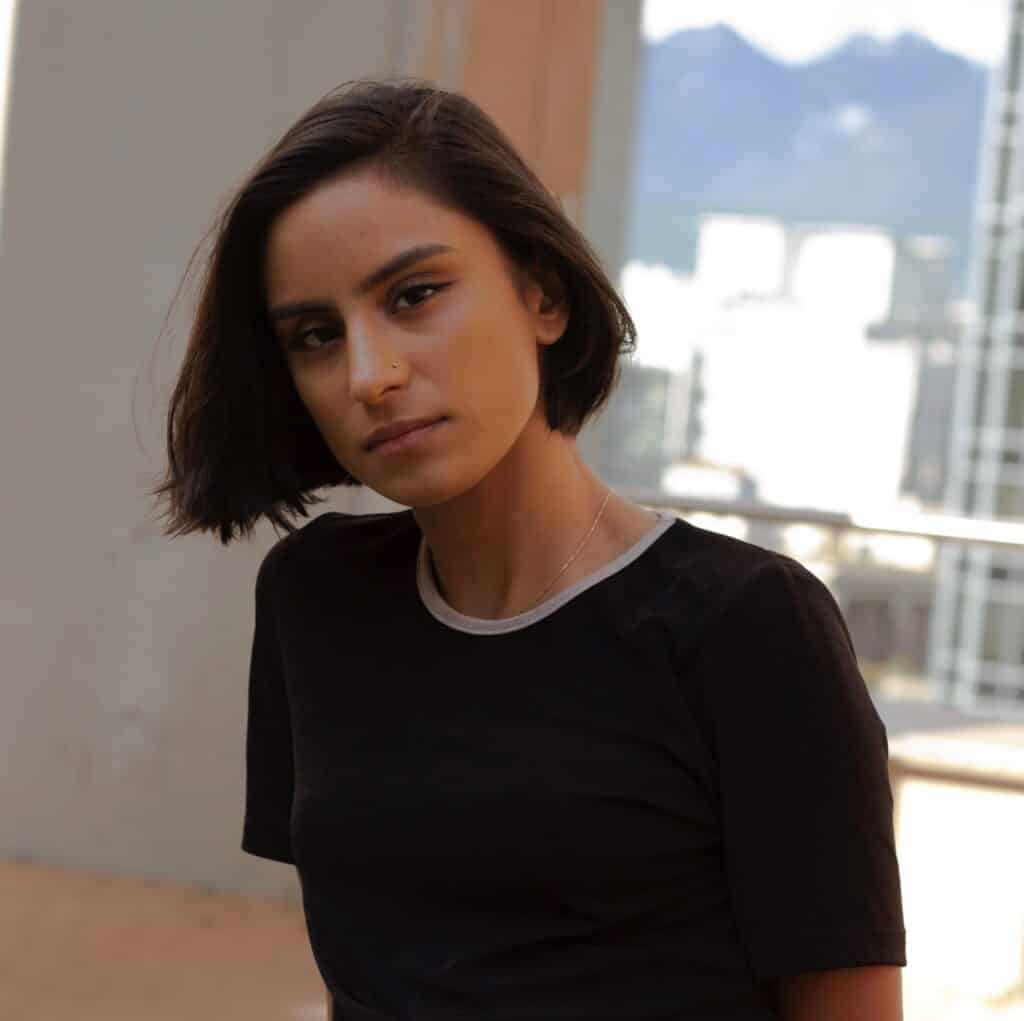 Zoe (she/they) is a settler raised and currently living on the stolen lands of the xʷməθkʷəy̓əm (Musqueam), Skwxwú7mesh (Squamish), S'ólh Téméxw (Stó:lō), Kwikwetlem, and səl̓ílwətaʔɬ (Tsleil-Waututh) peoples. Zoe works hard to undo many of the colonial understandings she has internalized while living in a colonial state. This drives their desire to understand narrative and its intersections with power and oppression, particularly within the legal field. Zoe appreciates all the support she has received in her community that brought her along in her social understanding. Zoe received their BA from the University of British Columbia in History and Philosophy. In her spare time, Zoe loves to garden and take long walks.