Dear friends and supporters of the BCCLA,
This is a strange message to write. I feel both sadness and excitement for what lies ahead.
After nearly seven years at the BCCLA, I will be stepping down as Executive Director in September.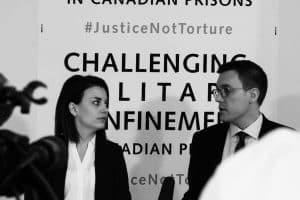 This morning, it was announced that I will be the new Executive Director of the Law Foundation of British Columbia. The Law Foundation's mandate is to support access to justice across the province and to advance and promote a just society governed by the rule of law. Making the justice system accessible, especially to those who have the greatest barriers to access, is challenging and critical work. I am excited to join them in this work at a time when the Foundation is about to embark on a program of expanding access to poverty law services in communities around BC.
I am sad that this means that I will be leaving our wonderful team at the BCCLA. While I will be leaving the BCCLA's staff, I plan to join you, our supporters, in continuing to sustain the BCCLA's work as a monthly donor and supporter.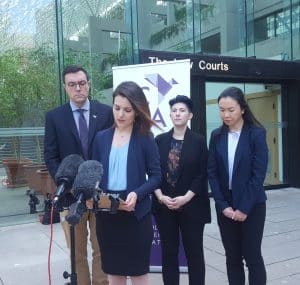 Now is a great time for the BCCLA to transition to new leadership. We have just completed our first strategic plan, providing a strong foundation and direction for a new Executive Director to pursue. Thanks to our supporters, we are in a healthy financial situation. We have expanded our team to be able to do more, and to be able to do what we already do even better. In our Board and our staff, we have the sustained leadership that we need to carry us through this transition. We will begin our search for a new Executive Director immediately.
Together, we have accomplished so much in these past years. We won the right to assisted dying for people who are suffering intolerably – and when the government snatched that right away from many of those people through legislation, we challenged them again. We have struck down Canada's cruel solitary confinement regime – a ruling that stands to come into effect this coming Monday – and we are continuing to fight in Parliament and the courts to make sure that the rights of prisoners are respected. We put an end to second-class citizenship through litigation and advocacy in Parliament. We continue to challenge the over-reach of Canada's spying and national security agencies in court. We succeeded in pushing for new and robust anti-SLAPP legislation here in BC. We are on the verge of achieving our long-time goal of ensuring independent oversight of Canada's powerful border police. And we are deepening our direct work with Indigenous communities that experience systemic discrimination by police and over-representation in the criminal justice system, to put an end to that injustice.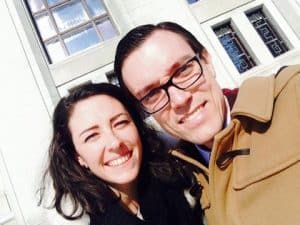 There is so much more exciting work to come. This fall we will fight our trial against the federal government in our assisted dying case. We will be in court to challenge unlawful spying by CSIS on community groups and Indigenous activists who are exercising their constitutionally-protected rights. As set out in our new strategic plan, we will expand our work on strengthening democratic rights, supporting democratic inclusion, and resisting the creep of authoritarianism. We will work to ensure that equity, diversity and inclusion are firmly integrated into our work. We will do our part to help pursue a just, equitable and durable reconciliation between Indigenous Nations and Canada – to put right the fundamental human rights violations that permeate the legal system in which we operate.
I want all of my fellow supporters of and donors to the BCCLA to know that I have deep trust in the team that we have assembled at the BCCLA, in our staff and our Board, to continue to carry out this work. Walking down the hall one moment this week, I saw a number of my colleagues working together animatedly in our meeting room, and I became emotional. These are people who deeply care about justice and about our goals. They give so much of themselves to our shared work. It inspires me all the time, and I know they will continue to inspire us with their dedication, their intelligence and their passion for a fairer society in the years to come. This transition in leadership, and the other new staff that we will soon welcome, present an opportunity to make the BCCLA even stronger and more successful than it is at present. I am truly excited for what is to come.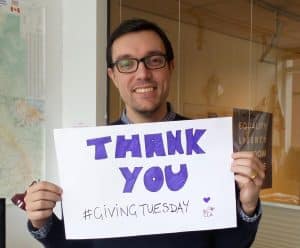 I am so grateful to have had the opportunity to lead Canada's most effective human rights and civil liberties organization for this long. I thank the BCCLA's staff, our volunteers, our members, our donors and our Board of Directors for the wonderful support and care that they have provided to me over the years. In particular, I thank our President, Lindsay Lyster, who is stepping down after effectively serving seven years in that role, whose steadfast partnership has made all the difference to me in my work. We have all been lucky to have her.
Finally, I want to thank very deeply all of the people who have contributed to our cases and our work – the witnesses, the prisoners and former prisoners, the people suffering in illness, the families and individuals who have advocated for fairness in law enforcement and fair treatment by our border police – everyone who tells their stories, often at great personal cost, to help advance the cause of justice. We could not do this work without you.
Sincerely,
Josh