Give the gift of freedom
Maybe you know someone with an active and inquiring mind who would be interested in issues affecting their rights and freedoms.  Or maybe you know someone who has expressed concern about issues in the headlines – death with dignity, police accountability, free speech, democratic rights – but who doesn't know that the members of the BCCLA make our organization a leader in protecting basic rights and freedoms through education, litigation and action. You can set up a gift membership here.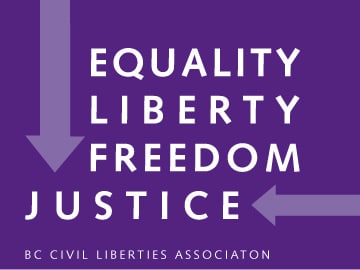 When you give someone a BCCLA membership, you're not only inviting them into a special community of people who protect freedom, stand up for equality, and defend justice – you're helping to educate and to protect the rights of everyone in British Columbia, and Canada.
The recipient of your gift will receive a special welcome letter from the BCCLA with information about our recent work. You'll receive a charitable tax receipt for the full amount.
No matter who you are thinking of at this time of year, please consider supporting the BCCLA through this initiative. For each gift membership you give, that's one more BCCLA member who is educated and engaged to protect rights and freedoms in Canada.