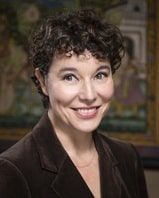 BCCLA Policy Director Micheal Vonn joins the BC Humanist Association to discuss key pieces of Bill C-51, the Anti-Terrorism Act, and explain the concerns about the bill that have been emerging from both legal and security experts.
Bill C-51 was introduced to a thundering approval rating in the polls, but this quickly reversed as critiques of the bill spread. The complex omnibus bill, representing the most radical and sweeping changes to Canada's security law landscape since the legislative response to 9/11, includes features that legal scholars say are "unprecedented in Canadian law." Affecting almost every aspect of the Canadian security apparatus, the bill includes expanded surveillance and intelligence sharing, a re-modelling of the Canadian no-fly regime in the US mode, expands the extraordinary powers of preventative detention and fundamentally redefines the role of the Canadian Security Intelligence Service.
All are welcome to attend. Join us at 10 am for BYO coffee, tea, and socializing. At 10:30 am we start our presentation.
Oakridge Seniors' Centre: SW Corner of Oakridge Mall (41st and Cambie),Vancouver, BC (map)
Click here for more details on how to find the centre.