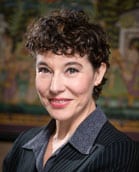 Policy Director Micheal Vonn will speak at the BC Library Association Conference as part of their Hot Topic Panel: "Content Licensing: Negotiating the Shadows".
Panel members will discuss the challenges that libraries face in providing access to content as new formats emerge and the issues with current licensing terms. Should libraries consider breaking digital locks? What library principles are on the line? Why are publishers approaching digital content this way, and why does it matter? Speakers represent a public advocacy organization, a public library, and the publishing industry. Discussion promises to be thought‐provoking and informative.
Panelists
Justin Unrau, Librarianaut.com
Justin Unrau is a librarian in public service who deals with ebook questions at the information desk daily. He's been breaking DRM on his own ebooks for years and in library school he learned that not everyone knows how or why you might do this.  He presented a Big Idea for Libraries on this topic at SFU's Public Square in 2012 called "Your Friendly Neighbourhood Wretched Hive of Scum and Villainy" which was one of the more discussed presentations at the event.
Micheal Vonn, BC Civil Liberties Association
Micheal Vonn is a lawyer and has been the Policy Director of the BCCLA since 2004. She has been an Adjunct Professor at the University of British Columbia (UBC)in the Faculty of Law and in the School of Library, Archival and Information Studies where she has taught civil liberties and information ethics. She is a regular guest instructor for UBC's College of Health Disciplines Interdisciplinary Elective in HIV/AIDS Care and was honoured as a recipient of the 2010 AccolAIDS award for social and political advocacy benefitting communities affected by HIV/AIDS. Ms. Vonn is a frequent speaker on a variety of civil liberties topics including privacy, national security, policing, surveillance and free speech. She is an Advisory Board Member of Privacy International.
Speaker 3 To be announced
Panel Moderator: Ken Roberts
Ken Roberts was Chief Librarian of the Hamilton Public Library from1994 ‐ 2012. Ken isthe recipient of the 2012 Canadian Library Association Outstanding  Service to Librarianship Award. He has been awarded the 2012 Ontario Public Library Association's Lifetime Achievement Award and the Canadian Public Library Association's Outstanding Service Award. Ken was inducted into McMaster University's Alumnae Galley in 2011 in recognition of his outstanding contributions to society. He is a former President of the Canadian Library Association and the Ontario Library Association.
As a writer, Ken Roberts has been nominated for the Governor General's Award for Children's Literature. His children's novels ,most set in British Columbia, have been Junior Literary Guild and Silver Birch selections and received starred reviews in such prestigious publications as Kirkus Reviews, School Library Journal and The Horn Book.