Home Page
Synopsis
The BCCLA filed a lawsuit in April 2011 to challenge the laws that make it a criminal offense to assist seriously and incurably ill individuals to die with dignity. The legal challenge will seek to allow seriously and incurably ill, mentally competent adults the right to receive medical assistance to hasten death under certain specific safeguards.
The lawsuit claims that Criminal Code provisions against physician assisted-dying are unconstitutional because they deny individuals the right to have control over choices that are fundamental to their physical, emotional and psychological dignity and restrict the liberty of physicians to deliver end of life care to incurably ill patients.
On June 15, 2012 the B.C. Supreme Court, in a watershed decision, ruled that the right to die with dignity is protected by the Charter of Rights and Freedoms. This was a major victory for choice and compassion at the end of life.
Progress in the Courts
On June 15, 2012, the BC Supreme Court judgement was released, giving Parliament one year to draft new legislation on physician-assisted dying.  The Court has also granted plaintiff Gloria Taylor a constitutional exemption to seek physician-assisted dying.
On July 13th,2012 the federal government announced that it would be appealing the BC Supreme Court ruling.
On March 4th, 2013 hearings resumed in the BC Court of Appeal.
Our Plaintiffs
On June 29, 2011, Gloria Taylor filed an application with the BC Supreme Court asking to be added as a plaintiff in the BCCLA's death with dignity lawsuit. Gloria, 63, of Westbank, BC, was terminally ill with ALS, a fatal neurodegenerative disease with no known cure or effective treatment.
Gloria began to experience the early symptoms of ALS in 2003. A neurologist diagnosed her with the disease in 2009. Eighty percent of people with ALS die within two to five years of diagnosis.  On October 4th, 2012 Gloria Taylor passed away.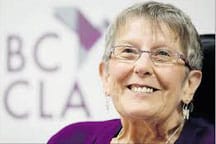 "I'm asking the court to change the laws in Canada so that all Canadians, including myself, have the right to die with dignity…I should be able to make the choice about how much suffering to endure, based on my own beliefs and values…It doesn't make any sense that it's legal for me to commit suicide, but it's illegal for someone to help me to die at peace, without pain, in the comfort of my home, with family and friends surrounding me."
Lee Carter and her husband Hollis Johnson are two of the individuals who are joined by the BCCLA in the lawsuit. Lee and Hollis accompanied Lee's 89-year-old mother, Kathleen ("Kay") Carter to Switzerland in January 2010 to end her life. Kay suffered from spinal stenosis, a degenerative condition, which confined her to a wheelchair, unable to feed herself, and suffering from chronic pain. Her doctor told her that the condition would quickly leave her reduced to lying flat in bed, completely unable to move. Kay feared she would become trapped in own body and stripped of her independence.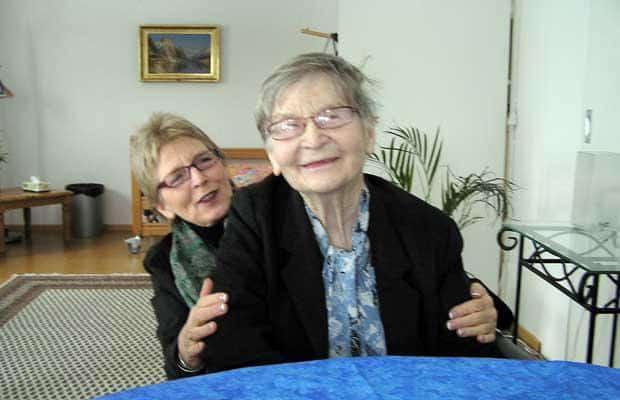 "I believe that the choice to die with dignity should be available to all Canadians," says Lee Carter. "My mother, Kay, was a lifelong supporter of the dying with dignity movement. She lived her life with passion, independence and resolve, and her independence extended to insisting that she would have choice and control over how she would leave this world. My mother was a great lady, and I feel like I am honouring her memory by participating in this legal challenge."
The BCCLA believes that every Canadian should have the choice to have what they consider to be a good death, including the option of a medically-assisted death for seriously and incurably ill, mentally competent adults. Without a change in the law, seriously ill individuals will continue to suffer against their wishes at the end of life, without the choice and dignity that they deserve.
Further Resources
The BCCLA has a number of resources related to this case.